Overtime sole option to make ends meet: Vietnamese workers
Most Vietnamese workers want the overtime cap increased for no other reason than it offers them the only possibility of earning enough to cover their daily expenses.
When Tran Trung Nghia from the northern province of Tuyen Quang started looking for a job last year, his biggest criterion was whether the employer allowed overtime.
"I like overtime," the 24-year-old said, adding that the extra hours mean his dinner is paid for by the company and that his monthly salary of VND9 million ($393.42) is 50 percent higher than non-overtime workers.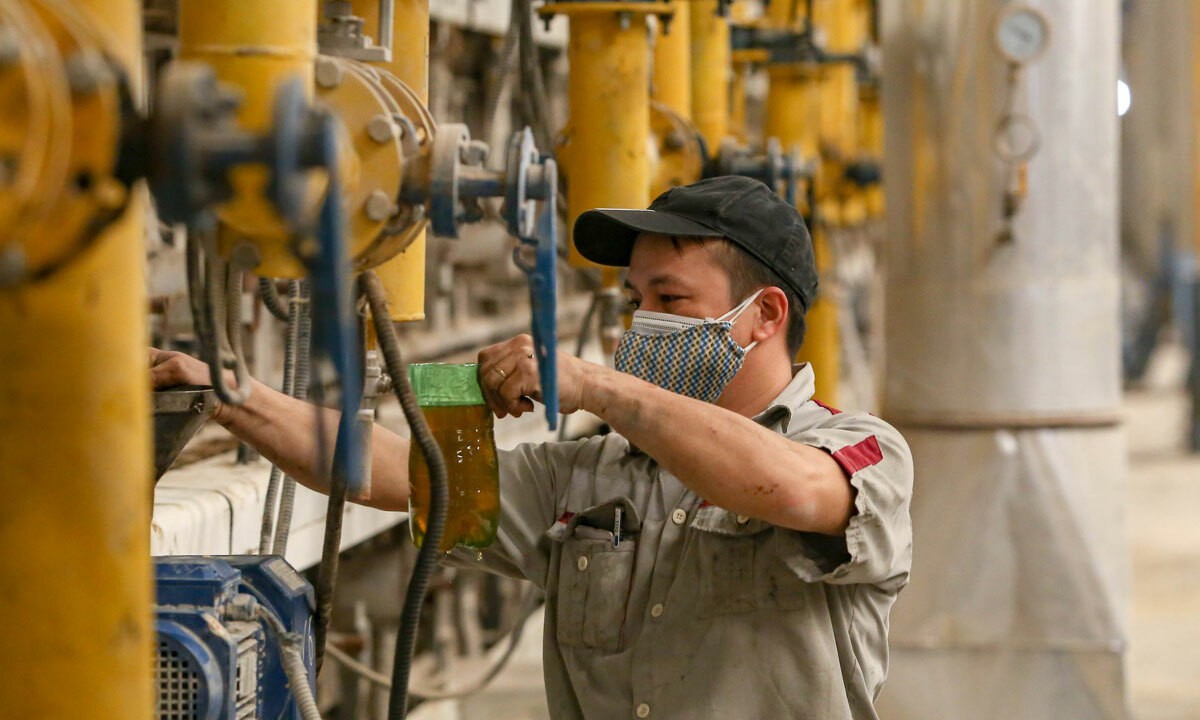 A worker is seen in a ceramics manufacturing plant of Catalan Ceramics. Photo by VnExpress/Hong Chieu
After deducting expenses for rent and meals, Nghia usually sends the remaining amount, VND6 million, to his mother in his hometown.
Leaving the company at 6 p.m., his activities in the evening merely include cooking, doing laundry, scrolling on social media and going to bed.
Electronics manufacturer Goertek Vina, where Nghia works, is allowed to let each worker have 300 hours of overtime a year.
But it is seeking to raise the cap to 400-500 hours a year.
"Most workers want more overtime," said Pham Van Trung, chairman of the company's labor union, adding that workers have expressed the desire clearly during the company's meetings.
The reason is is simple: "The current salary is not enough to cover minimum living costs," legislator Nguyen Thi Quyet Tam has pointed out at a National Assembly session in October 2019.
Partner