Mercantile Exchange of Vietnam organizes professional training course 18
On June 16, 2021, the Mercantile Exchange of Vietnam (MXV) started organizing the 18th Course of Professional Training for Sales Members, Brokerage Members and partners.
As the only national centralized commodity trading market organizer in Vietnam today, realizing the importance of market training; The Mercantile Exchange of Vietnam continuously organizes professional training courses 18 will be conducted on June 16, 17, 18 and 21, 22, 23, 2021.
The complicated situation of the Covid 19 is unpredictable, so MXV continues to organize online training. The training course is taught by MXV's experts, highly qualified and experienced. Especially, Mr. Nguyen Duc Dung - Deputy General Director of MXV will directly share in most of the important training sessions. Thereby, learners are provided with general knowledge about the concentrated commodity market, including:
1. Overview of the centralized commodity trading market and types of contracts used in commodity derivatives trading.
2. Regulations Laws and regulations of the Mercantile Exchange of Vietnam
3. Basic regulations of some international Commodity Exchage with which MXV has inter-connection
4. Derivative commodity analysis and investment
5. Commodity trading brokerage and consulting
6. Overview of the trading system
7. Clearing and escrow operations
8. Risk management in commodity trading
9. Overview and analysis of products traded at MXV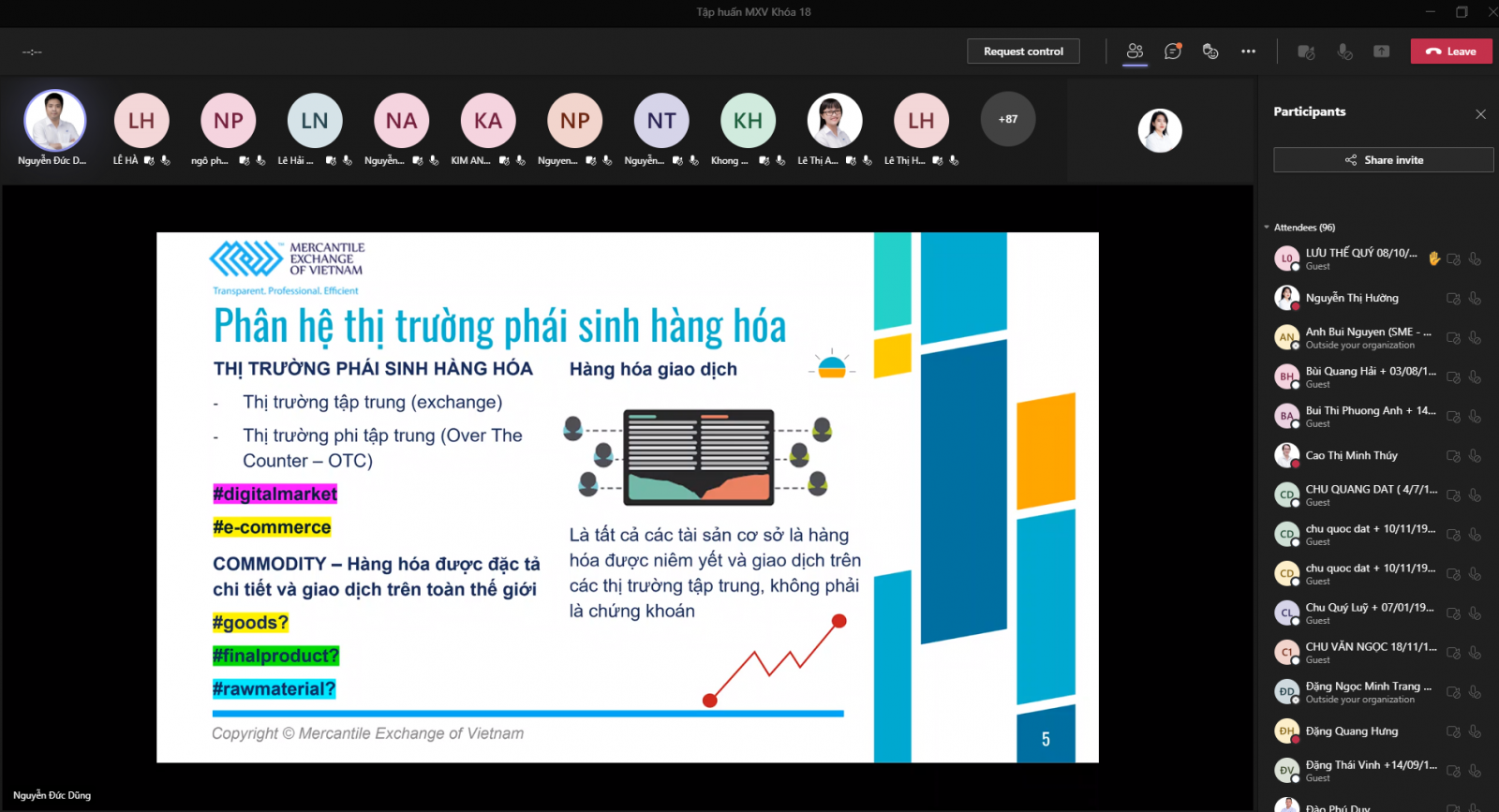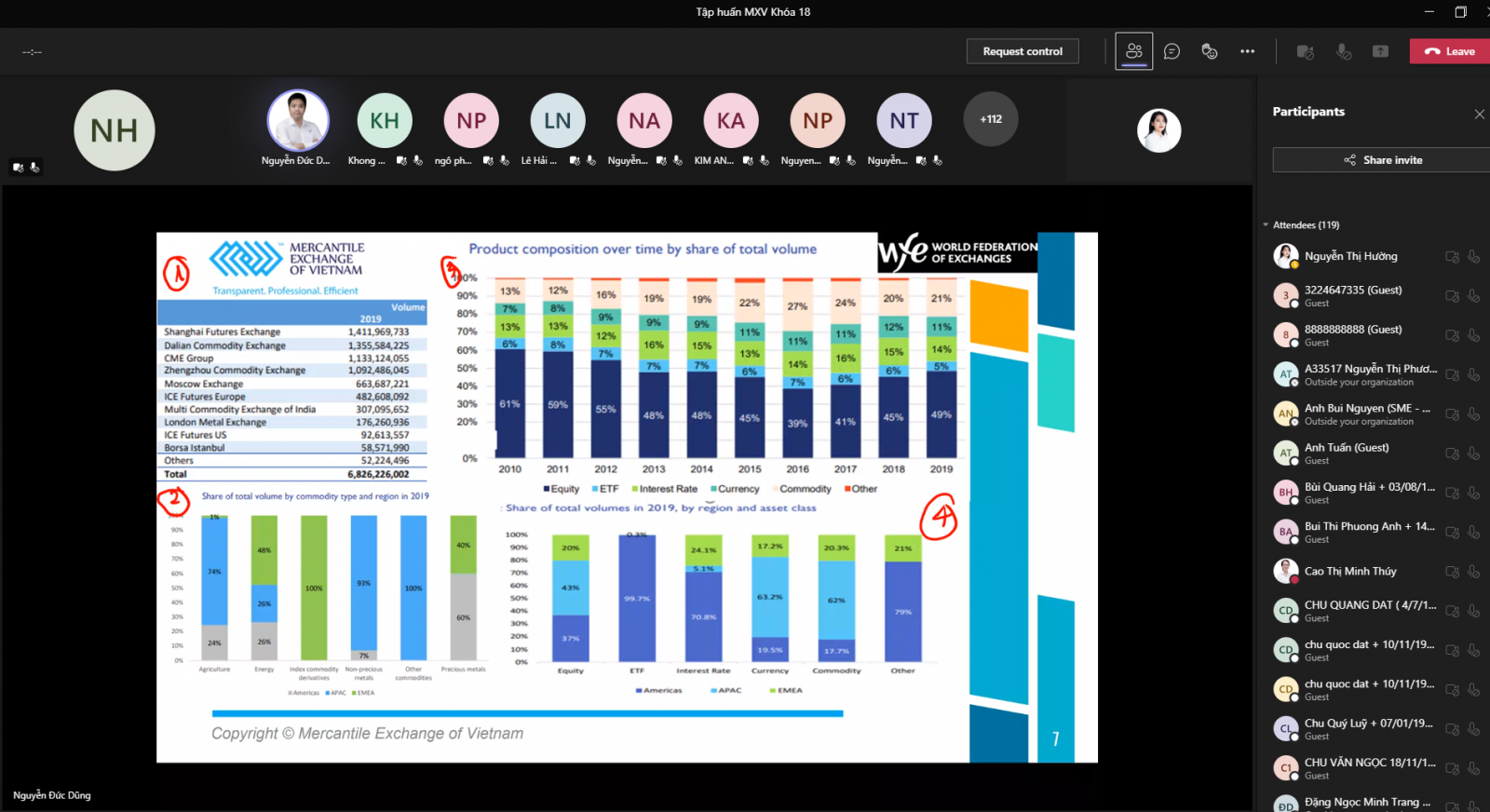 After completing the training course, the Research and Education Center will hold an examination for all trainees on June 28.
MXV News
Partner